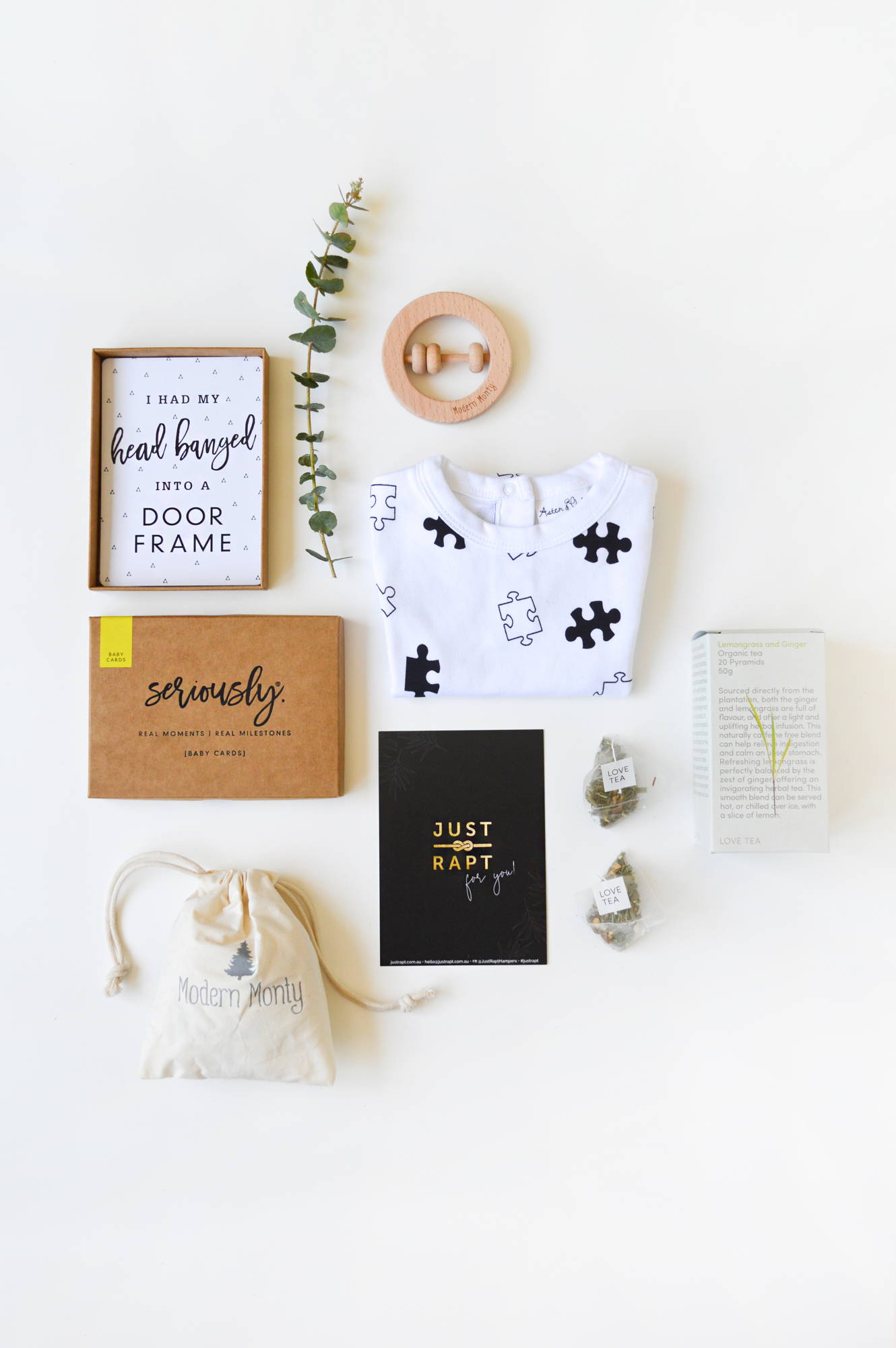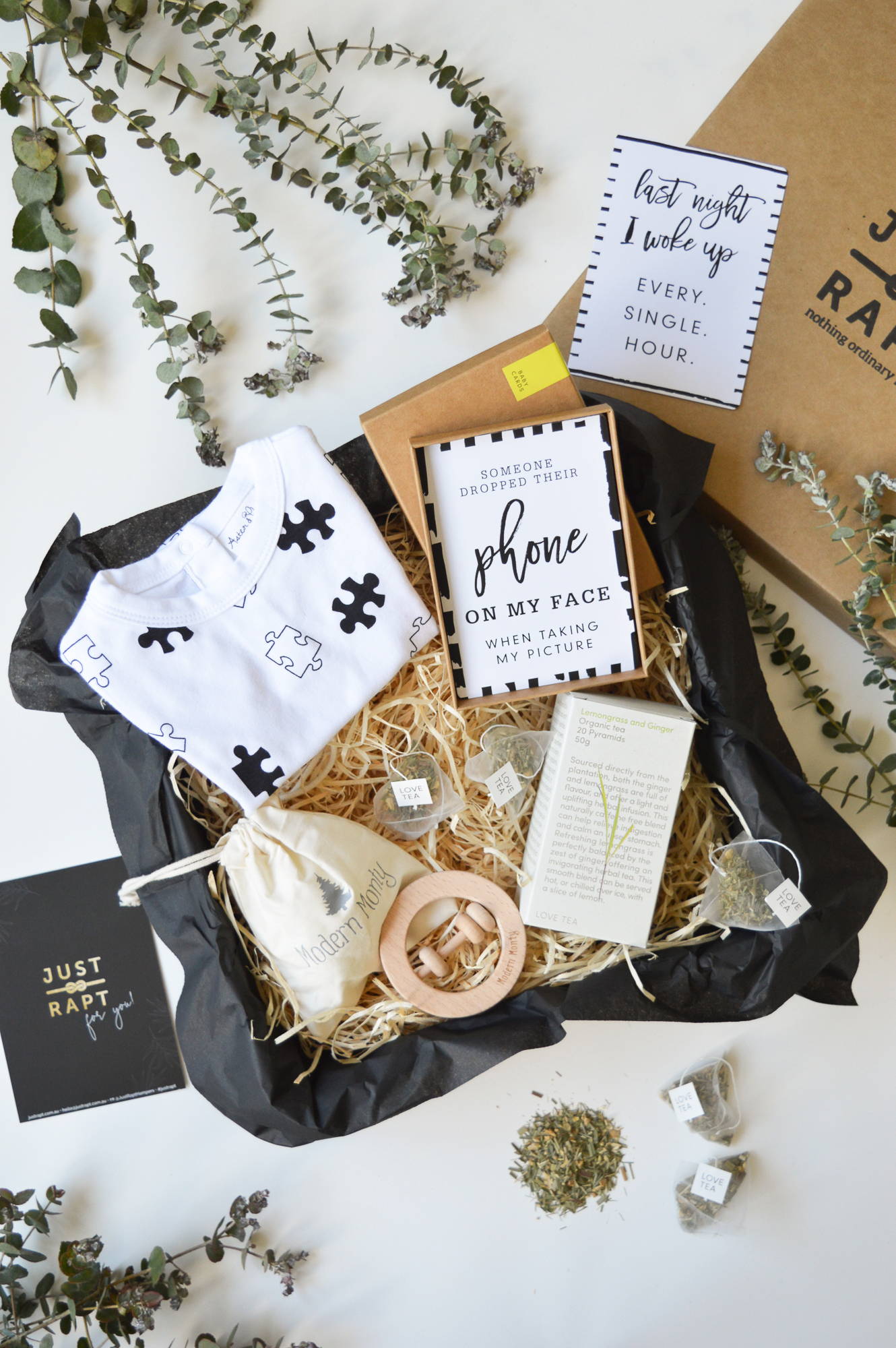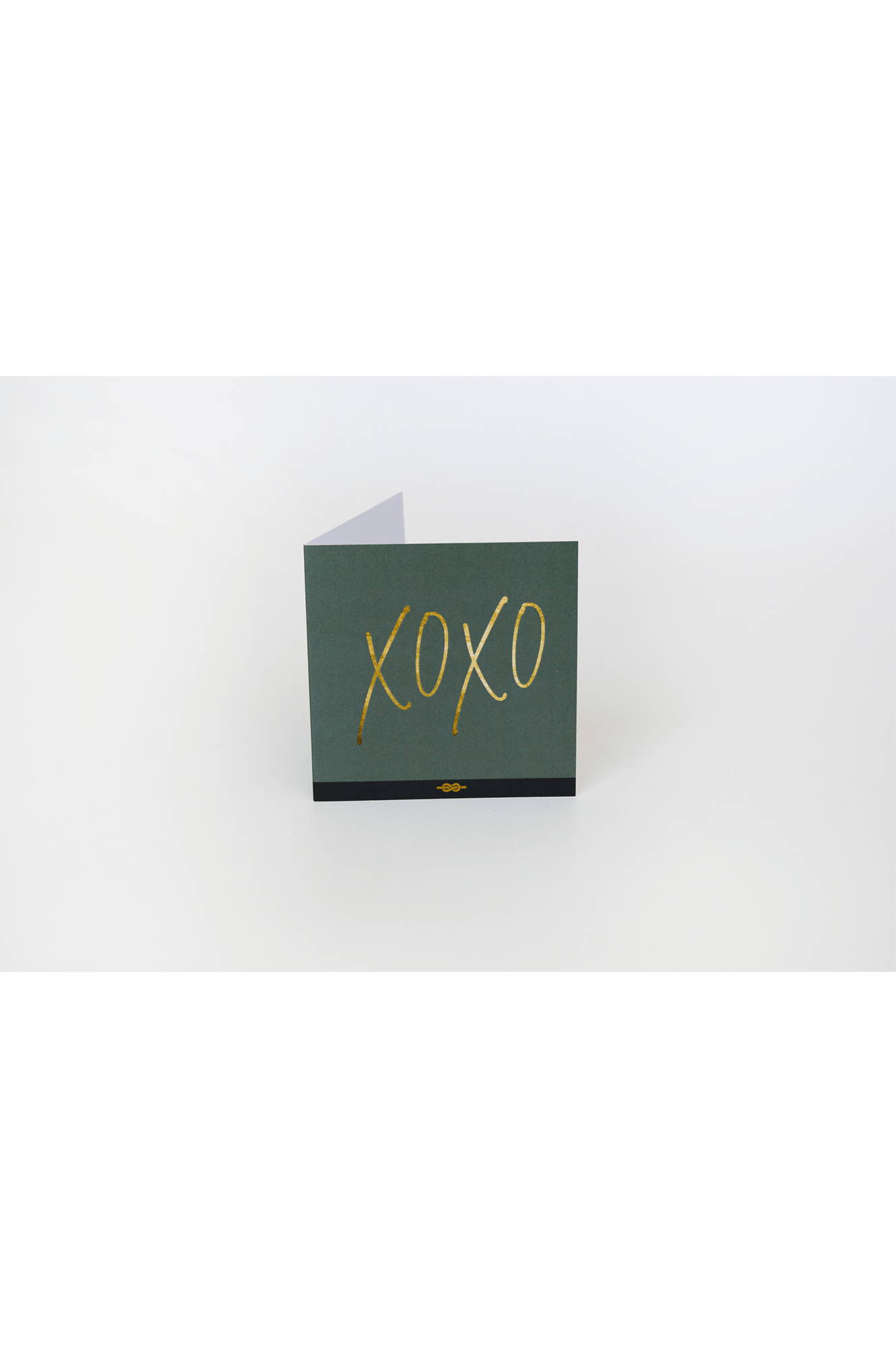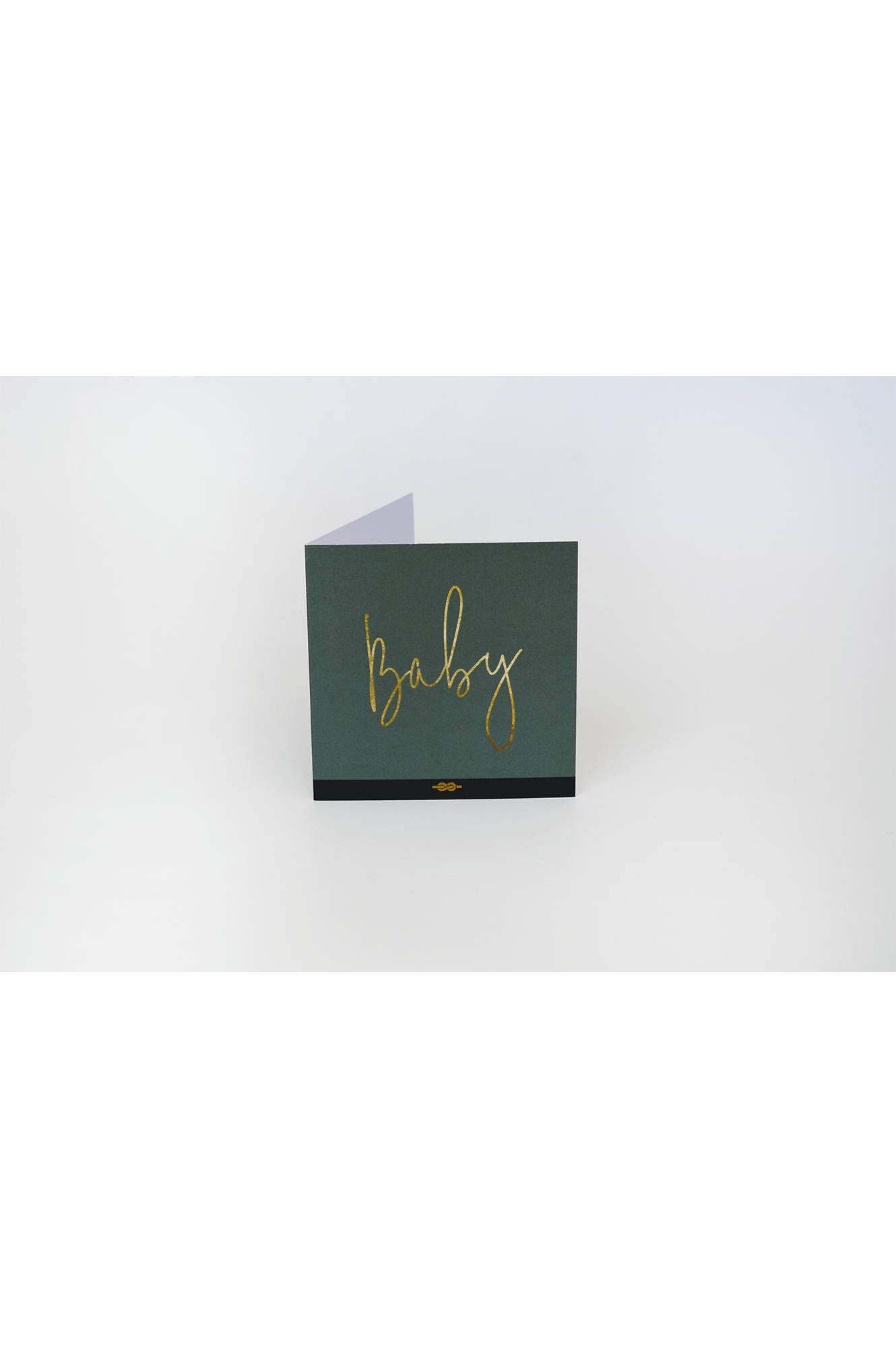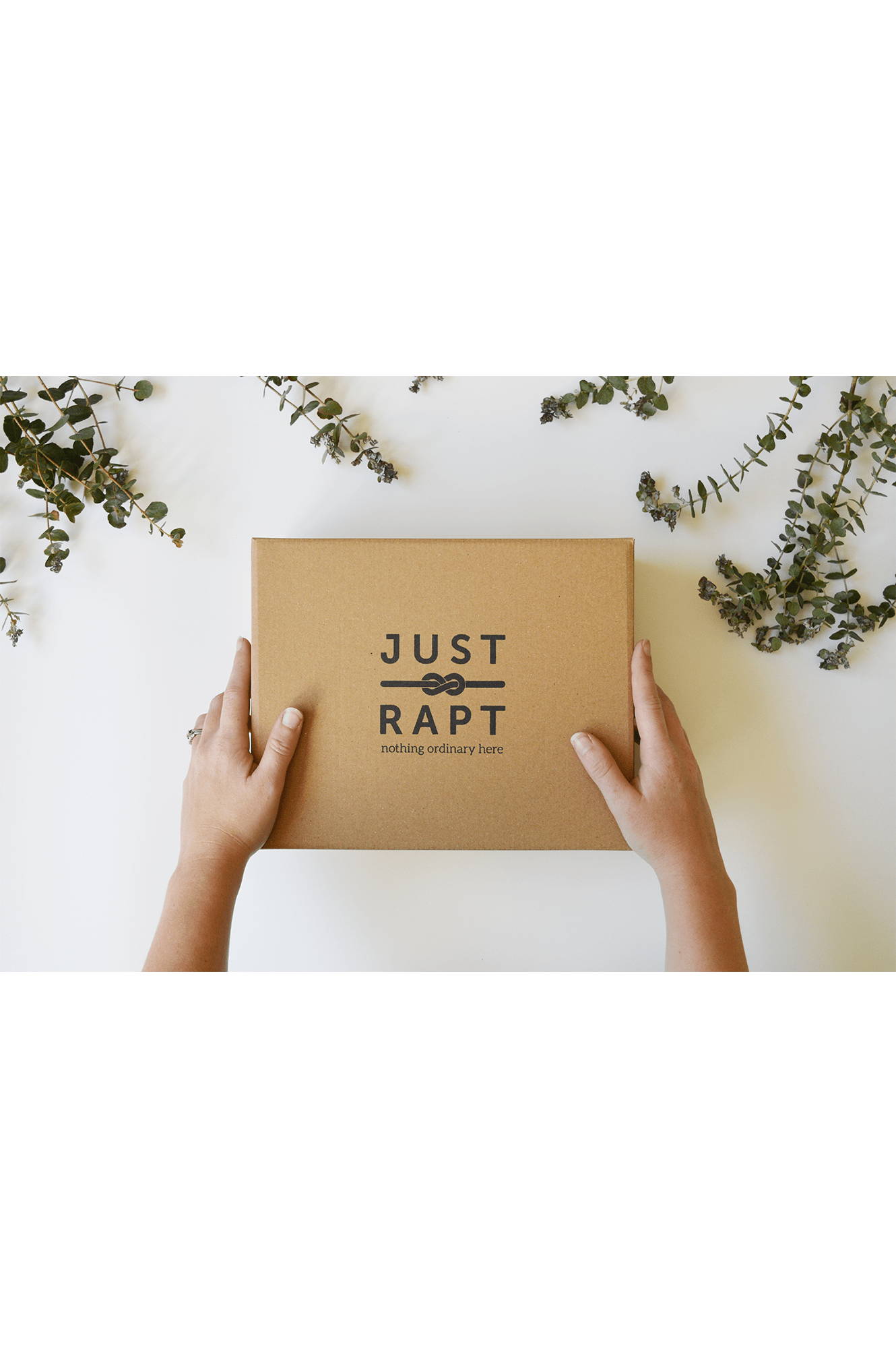 This hamper is filled with natural and organic items for a new mama and her bub. All the products are high quality, modern and stylish, and sourced from Australian businesses, so she'll know that you've put a lot of thought into her gift.
This hamper includes a limited edition onesie made from GOTS cotton.
---
Gifting something to mama and bub.
All products are Australian owned and made.
---
Australian Designed Milestone Cards
Put some humour back into documenting baby milestones.
These twenty milestone cards (paper sourced from sustainable forests) with phrases such as Today I Didn't Wear Pants,  My First Poo In The Bath and Last Night I Woke Up. Every. Single. Hour. are more realistic and quirky than standard milestone cards.
The new mama will have fun while documenting her bub's milestones for herself and close family, or maybe even for a larger Instagram audience.
Every new mama will experience these twenty milestones even if they won't admit it out loud.
Certified Organic Lemongrass and Ginger Tea
We all know that sometimes mama deserves an indulgent moment; one that she can have at any time day or night.
She'll love this lemongrass and ginger tea in convenient pyramid teabags. Skilfully crafted by a naturopath from free trade ingredients, this certified organic and caffeine free tea is smooth and full of flavour, which is delicious hot or cold.
GOTS Certified Puzzled Onesie (limited edition)
Bub will look adorable and turn heads while wearing this stylish limited edition onesie. Unique and hand illustrated, this size 0 (6-12 months) onesie is super soft and gentle on bub's skin and on the environment. Made from GOTS (certified organic cotton) ensures that bub's onesie is durable, safe, non-toxic and low allergenic.
New mamas typically receive lots of 000 (newborn) sized baby clothes, so we've deliberately chosen a size 0 (6-12 months) in our gift hamper.
Natural Beech Wood Teether
This handmade teether has absolutely no nasties. Made from natural beech wood, it's non-toxic and naturally anti-bacterial. Importantly, beech wood is a hard wood that doesn't splinter, making it safe for new bub's hands and mouth.
At 8cm it's the perfect size for a bub to grasp, encouraging them to develop their coordination and motor skills.
---
---
---
Optional Extras
(These products can be added to your gift hamper at checkout)
Certified Organic Handmade Bunny
Beautifully hand crafted from 100% certified organic cotton wool by a talented Melbourne artist, bub will love to snuggle their new bunny which can be kept as an adorable memento.
$35.00
GOTS Certified Organic Cotton Topknot Beanie (size newborn)
Designed and made in Melbourne, this 100% GOTS certified organic cotton beanie is a must for a new bub's wardrobe. Featuring a unique geo-penguin print, this super soft, stretchy and adjustable beanie provides warmth and comfort in pure style and is perfect for even the most sensitive baby skin. 
$19.95
---